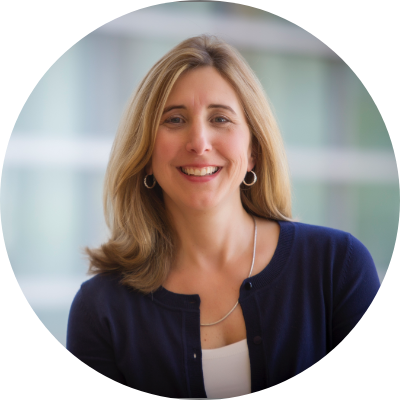 Deborah Tate, PhD
Faculty Director
Faculty Director Dr. Deborah Tate is a leading expert in digital health solutions, continuously funded by the National Institutes of Health since 2000. Deb brings her zeal and expertise in applying behavioral theory and evidence to help other researchers translate their ideas into effective behavioral interventions on web and mobile platforms.
Jennifer Wills Gallagher RD, MPPA
Administrative Director
Jennifer brings enthusiasm and decades of administrative experience to support CHAI's mission. She has a background in clinical nutrition and public policy administration. She is passionate about the intersection of health care and applied research as it relates to public health for citizens in our communities.
Regina McCoy
Graphics Director
Regina has over 27 years' experience designing graphics for print, web, and mobile. Passionate about user experience and fresh design, Regina's endless enthusiasm for the latest trends and proven approaches in design and technology help clients effectively reach their users.
Randall Teal, MA
Qualitative Research Director
Leading the qualitative research services, Randall collaborates with researchers, providing guidance on methods and theory for grant submissions. He has extensive experience managing and conducting interview and focus group research, and analyzing and reporting research findings. Randall's genuine, easy-going demeanor creates an environment for meaningful conversations.
Jessica Carda-Austen, MPH
Qualitative Analyst
Bringing expertise in qualitative research methods across a variety of settings, Jessica collects and synthesizes data in innovative and relatable ways for diverse audiences. With a knack for putting people at ease, she makes participants feel they are part of a casual conversation, rather than a research study.
Kara Giannone, MPH
Project Coordinator, Research Associate
As a recent MPH–Health Behavior graduate of Emory University, Kara brings experience in grant-writing, health behavior program planning, and assessment. She has a passion for bringing innovative mhealth interventions to broader populations, particularly those in historically under-served communities. Kara's approachable demeanor and attention to detail ensure everyone is heard, and projects are successfully managed.
Kathryn Tippey, Ph.D.
Digital Project Manager
Katie is trained as an industrial engineer and is an expert in systems design and user experience evaluation. She has performed research at multiple tier 1 research institutions and was most recently an industry consultant for a human factors medical device consulting company before coming to UNC. Katie has a passion for exploring cutting-edge technologies and enjoys working with researchers to bring their ideas for novel interventions to life.
Robert Trawick, MS
Software Developer
Robert has over 30 years of industry experience as a developer and manager of large software projects. His approachable and inquisitive nature, combined with a passion for solid software design, facilitates the development process and makes clients feel at ease.
Maihan Vu, PhD
Qualitative Analyst
With 15 years of expertise in qualitative research methods and health program evaluation, Maihan is a seasoned rapport-builder and champion of analytic skills. She finds inspiration in partnering with researchers and communities to engage participants and bring their voices to the research table.
Jessica Zahurak
UX Architect, Software Developer
Jess has been active in software development since 1997. She excels at designing and developing web apps that are tailored to user requirements. With strong analytic skills and a dedication to user experience, she is grounded in a sense of service and commitment to producing quality software.